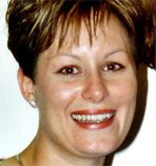 Favourite Destinations
Canada – British Colombia
Places Visited
Pacific : New Zealand, Fiji, Australia (all states)

Asia : Thailand, Singapore, Malaysia, China

North America : USA & Canada (resided for 1 year in Canada)

Europe : France, Italy, Spain, Portugal, Morocco, Switzerland, Austria, Germany, Netherlands, Britain, Ireland

Cruising : The Marco Polo, Superstar Leo, Superstar Gemini
Testimonials
Lee-Anne & Geoffrey Gander
My husband and I have had the pleasure of Nichole's wonderful service over the past 4 years. After having a bad experience with another travel agency, finding Nichole was a blessing. We have complete confidence and trust in her organising our travel plans. When Nichole and her family moved to Toowoomba from Maryborough I was devasted, thinking I would have to find the confidence in another travel consultant. But she informed me we could still do our travelling through her "great". Nichole is presently organising our current 5 week holiday overseas via email and phone, which has been much easier than I had expected, due to Nichole's experience, confidence and personal knowledge of her clients. We look forward more wonderful holidays organised by Nichole.
Murray & Wendy Gibson
Coonabar
We are greatly appreciative to Nichole and Specialty Travel for the efforts in organising our 2004 European Tour. We spent 6 weeks traversing magnificent country sides, both independently and as part of a tour, with extended stay in Ireland, England, and Denmark, plus an additional stopover in Bangkok. Nichole organised our entire itinerary, from airfares to accommodation to transfers, ensuring that even the most timid travellers would trek without trepidation. We had a wonderful time overseas, largely owing to the efforts of Nichole in tailoring the trip to suit our personalities.
My wife and I have been clients of Specialty Travel for some years, the service is excellent. Last year one of us got sick in Hong Kong, we had to rearrange our travel arrangements. I contacted Katrina at Specialty Travel and the help they gave us was unbelievable, they were as close as our Phone!
We would not travel anywhere, without their profession help!