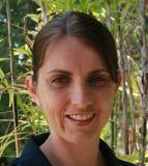 Places Visited
Pacific : Australia (all states), New Zealand, Vanuatu, Fiji
Africa : South Africa
Asia : Indonesia, Singapore, Thailand, Malaysia, India
America : North America
Europe : United Kingdom, Ireland, France, Switzerland, Italy, Austria, Germany, Netherlands
South America : Brazil and Argentina
Testimonials
Peter and Janelle O'Leary
Coach Holidays Australia
Katrina always gives our company first class service when organising our travel requirements. Our arrangements are always attended to promptly in a professional manner with no request being too much trouble!!
Jean & Merv O'Neill
Southside Holiday Village
My wife and I have been clients of Specialty Travel for some years, the service is excellent. Last year one of us got sick in Hong Kong, we had to rearrange our travel arrangements. I contacted Katrina at Specialty Travel and the help they gave us was unbelievable, they were as close as our Phone!
We would not travel anywhere, without their profession help!