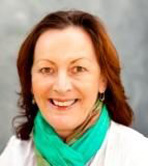 25 Years in Travel
[email protected]
0423 921 605
Interests : Family, History, Culture, Outdoor Activities – Yoga, Tennis, Walking, Swimming, Skiing, Sailing and History
Favourite Destinations
France and Italy for the food. Culture and walking Trails, Iceland for it's incredibly stunning scenery.
Places Visited
Australia : TAS, SA, NT-centre, NSW, QLD & Islands
Pacific : New Zealand North & South island, Fiji, Micronesia – Guam, Hawaii
Africa : Dubai and Capetown
Asia : HKG, Thailand, Singapore & Bali
Americas : Canada – British Colombia, United States – California, Chile and Peru
Europe : UK, France, Holland, Belgium, Germany, Denmark, Norway, Iceland, Sweden, Austria, Hungary,
Switzerland, Italy, Greece & islands, Spain, Portugal, Malta
Testimonials
Megan Cooper
Canberra
My family and I have been fortunate enough to have had Astrid Dare of Specialty Travel organise two overseas trips for us. Our first trip was when my children were 8 and 10. They will never forget it. We had the most wonderful time. It was stress free for us and Astrid had gone to a great deal of trouble to make sure flights were not terrible hours of the day. She really put a lot of thought into how best to travel with children. We are just about to embark on our second overseas trip which has been some months in the planning. Astrid has once again put a lot of thought into our trip and always replies to our sometimes rather silly requests on email. Nothing has ever been too much trouble.
Lynda Thomson
Rockhampton
We have used Specialty Travel on two occasions since 2003 for flights to Scotland. The professional service and friendliness of Astrid has resulted in us recommending the company to many of our friends (most of who seem to have sons/daughters living overseas as children seem to do these days!) Nothing was too much trouble and the personal touches offered to one very nervous traveller ensured we booked through them for our second trip.