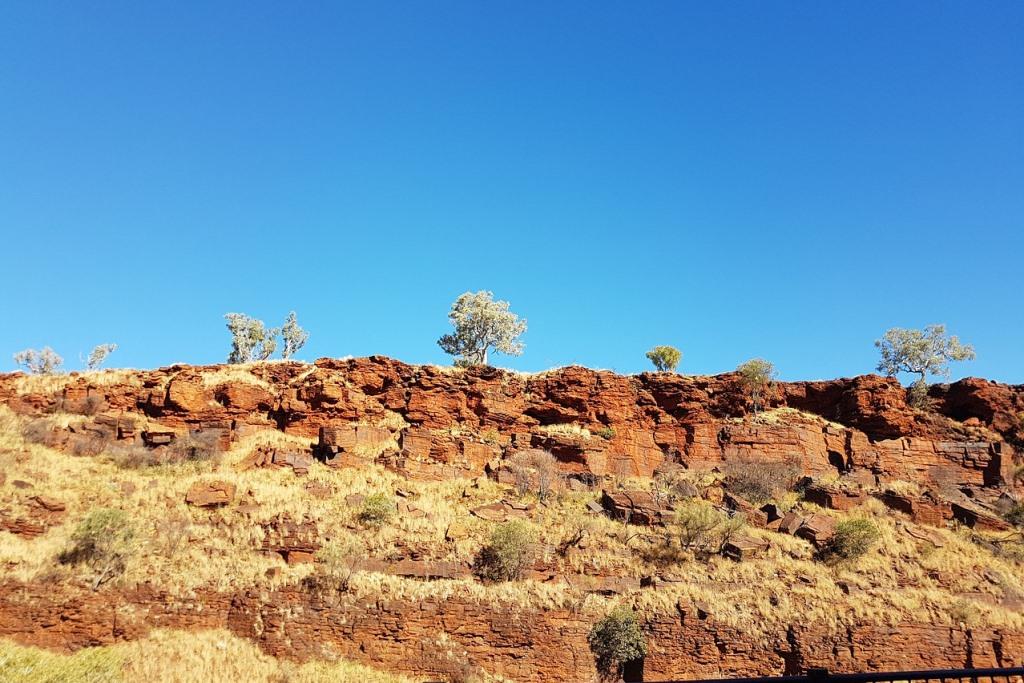 16 Day Pilbara Cattle Tour | DEPARTS Wed 8th Jun 2022
(Hosted by Quadrant – Agtours)
With some of the world's ancient natural landscapes dating back three billion years and stretching over 500,000 square kilometres, the Pilbara is the awakening giant of Western Australia's north. Be inspired by this land and its
links to the world's oldest continuous living culture and join our fabulous tour to this remote region to see the contrast of old and new. Travel from Karratha to Broome via Exmouth, Tom Price, Newman and Port Hedland, through unique communities of the rugged outback. See national parks and an iron ore mine and visit a number of traditional cattle stations, as well as advanced grazing properties, that have increased production and carrying capacity through the introduction of irrigation, performance grasses and different breeds of cattle.
Spend a day at Exmouth – the gateway to the Ningaloo Marine Park – and finally relax in beautiful Broome with its rich history in pearling where you can relax, reflect and unwind watching the sun set over the Indian Ocean.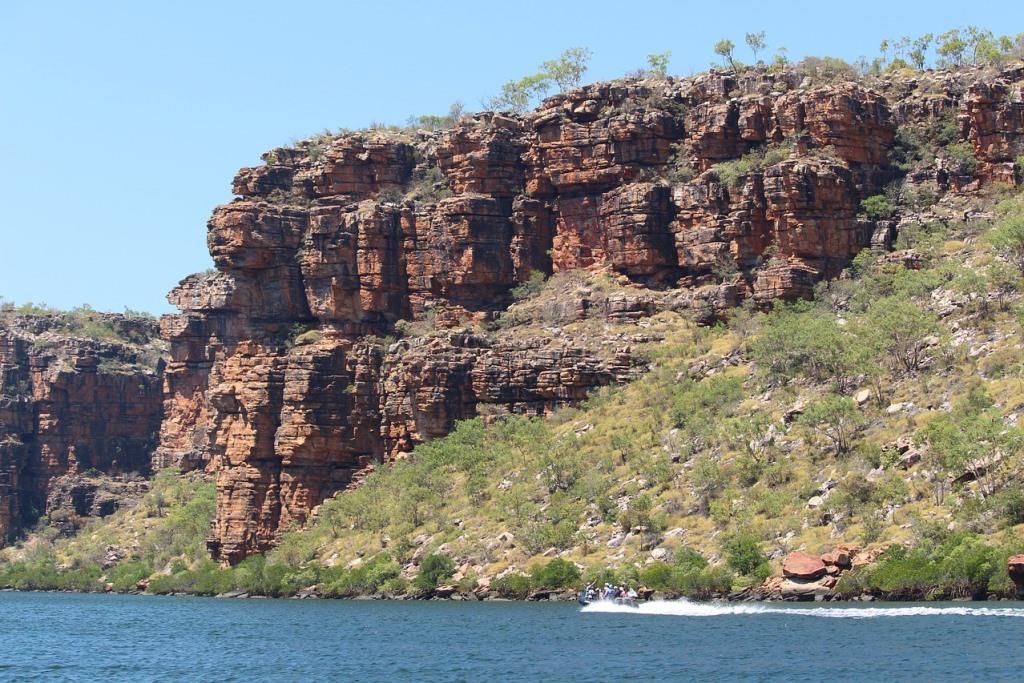 13 Day Kimberley Agricultural Highlights | DEPARTS Thu 25th Aug 2022
(Hosted by Quadrant – Agtours)
The rugged and ancient landscape of the Kimberley holds a mystical appeal for many Australians. It's a hidden treasure trove of spectacular waterfalls, gorges and even pockets of rainforest, but it's the agricultural and horticultural enterprises that are a great surprise to many. From the pearling industry in the romantic and colourful town of Broome to vast cattle stations, the tour also takes in some of the innovative enterprises in the Ord River Valley from sandalwood to seeds and mangoes to cotton. Spectacular natural landscapes and features
are not forgotten with a tour of the stunning Bungle Bungle Range and Tunnel Creek National Park, as well as a cruise on the massive Lake Argyle. From pearls to diamonds, cattle to cotton, the Kimberley region is a great adventure and a real surprise!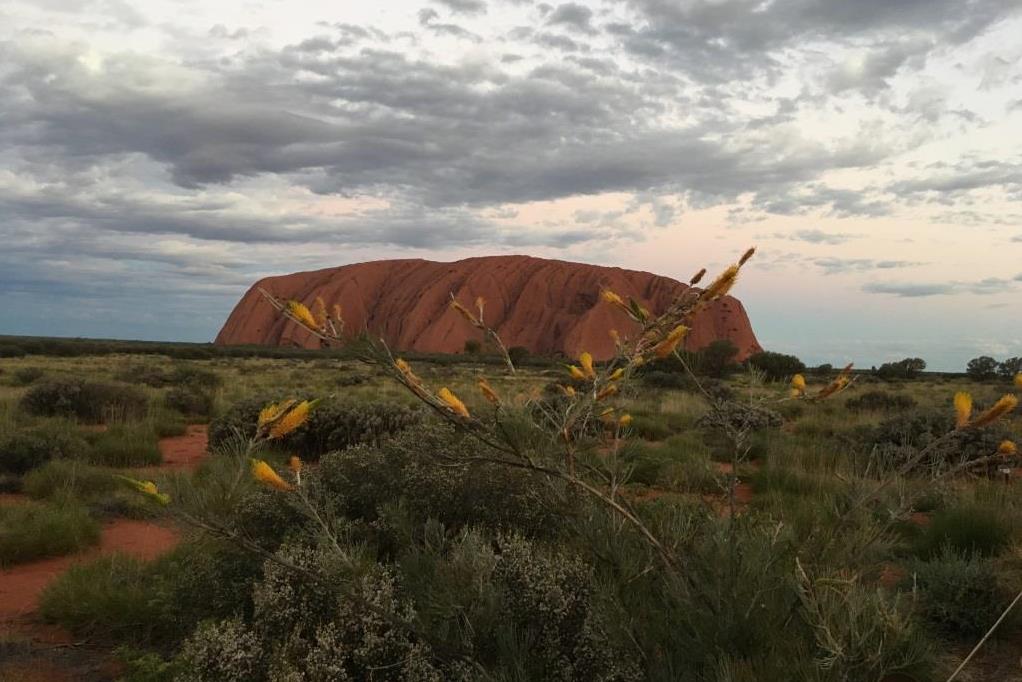 13 Day Red Centre Beef Cattle Tour| DEPARTS Sun 10th July 2022
(Hosted by Quadrant – Agtours)

Join us on the Red Centre Beef Cattle Tour, first offered in 2021, and travel to the heart of the Northern Territory where you'll have the chance to meet people who call Australia's Red Centre home. Visit iconic and progressive cattle enterprises operating over vast tracts of land in low rainfall areas. Learn about innovative cattle stations utilising the latest technology to improve management. Stay on some stations to experience station life and see how people manage in these remote locations from day to day. With several nights in Alice Springs, you'll see major sights including the spectacular and informative Desert Park, the historic Telegraph Station and the Road Transport Hall of Fame. You'll also visit some of the spectacular natural wonders of the Red Centre where the bright red and ochre colours of the landscape are stunning, including Ormiston Gorge, majestic Kings Canyon, the beautiful Kata Tjuta/The Olgas and unforgettable Uluru/Ayers Rock.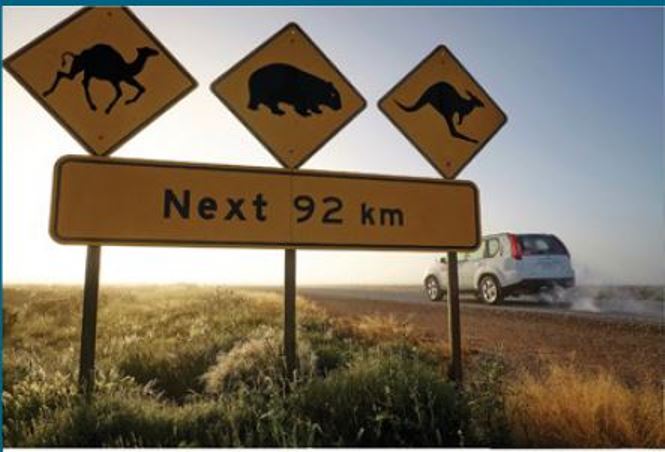 10 Day Great Australian Wilderness Tour| DEPARTS Thu 25th Aug 2022
(Hosted by Africa Safari Co)

This 10-day, 4,000km bucket list journey across Australia will leave you breathless, fascinated and connected with nature in a way you could not have imagined. Expect to be wowed by the mouth-watering seafood, incredible coastline and wildlife on the Eyre Peninsula. Feel the vastness of our great land as you travel across the mighty Nullarbor, and stand on the 'Edge of Australia' at the Head of Bight. Walk the footprint-free white sandy beaches of Esperance, taste your way around Margaret River and explore the ancient forests of the South West of Western Australia.
14 Day Queensland Gulf Country Tour| DEPARTS Tue 30th Aug 2022
(Hosted by Quadrant – Agtours)

Travel across the vast savannah plains of far north Queensland and see firsthand the untold potential that could help Australia become the food bowl of Asia during the forthcoming century. Starting in Townsville and concluding in Cairns, this dynamic fact-finding tour includes a range of visits which are some of the best cattle operations and leading irrigated cropping properties in the north of the state. Stay in Charters Towers with is charming historic buildings and rich gold-mining past and visit Richmond with its fascinating Dinosaur Museum.
There's free time for relaxing or fishing at Karumba on the Gulf of Carpentaria and also at Adel's Grove near Lawn Hill Gorge, one of Queensland's outback treasures. Heading east, visit the fascinating Undara Lava Tubes and stay at Mount Surprise. Travel on to the fertile and productive Atherton Tablelands and finally relax and enjoy time in the tropical city of Cairns with easy access to the Great Barrier Reef and the World Heritage listed Daintree Rainforest.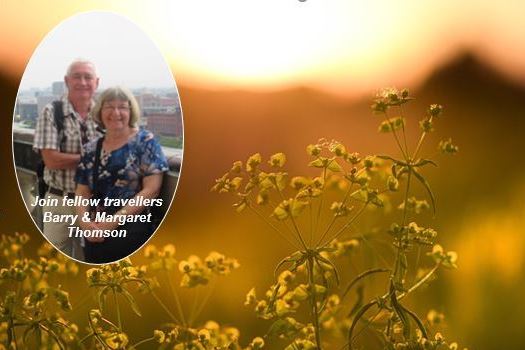 11 Day Spring Wildflowers. WA| DEPARTS Sun 9th October 2022
(Hosted by Specialty Travel)
Karri Forests, Tingle Trees, and the Gloucester Tree! Spring Wildflowers and remarkable coastlines. Join Barry & Margaret Thomson for a tour to Perth and Western Australia's Southwest – featuring The Margaret River, Albany, Esperance, and Wave Rock!
6 Day Victoria - Gardens & Grandeur | DEPARTS Sat 6th Nov 2022
(Hosted by O'Shannessy's Tours)
Welcome to Victoria's Western District. This historic area offers the opportunity to experience the bygone days of the goldrush, which made Victoria the wealthiest state in the nation. Regional cites boast a wealth of historic architecture.
See some magnificent grand homesteads and gardens with serpentine paths, sweeping lawns and picturesque formal and informal elements.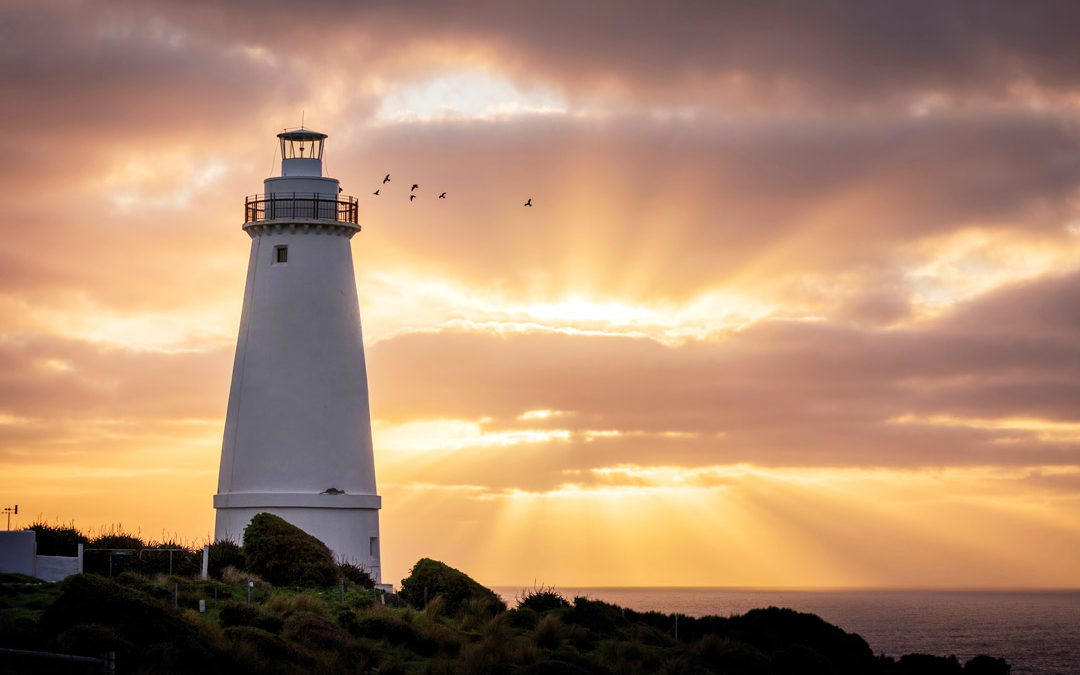 14 Day Tasmania Explorer| DEPARTS Sun 20th Nov 2022
(Hosted by CT Travel)

Experience Tasmania's spectacular rugged beauty dotted with the colours of spring. Journey into pristine wilderness by land and river and uncover the compelling convict heritage set deep within the historical towns.
HIGHLIGHTS: Bruny Island, Port Arthur Historic Site, Cradle Mountain, Arthur River and much more!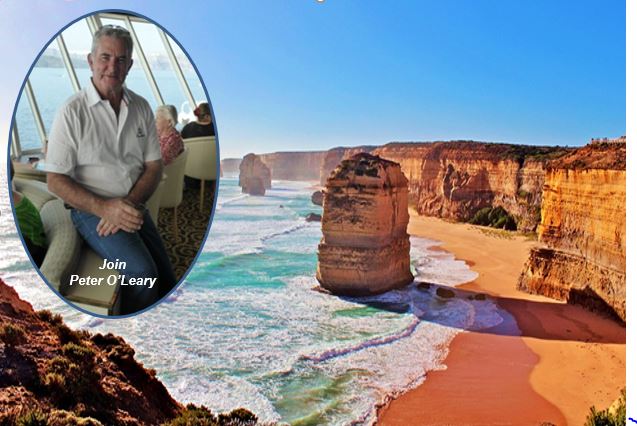 11 Day Great Ocean Road & Kangaroo Island| DEPARTS Sat 19th Nov 2022
(Hosted by Specialty Travel)

Set off with Peter O'Leary to experience one of the world's most scenic coastal drives. Uncover inspiring landmarks and behold the pristine rainforests along the spectacular Great Ocean Road. Journey across the sea and explore the unmistakable sanctity of Kangaroo Island. With historic towns, unique wildlife, and wonderful produce this will be a holiday to remember.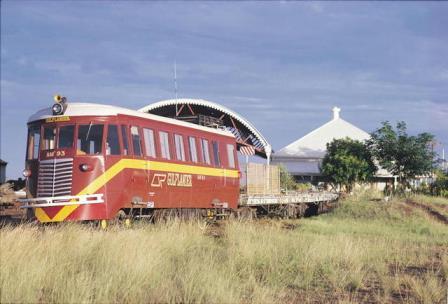 12 Day Nth Queensland Savanah Way Adventure| DEPARTS Wed 21st Sep 2022
(Hosted by CT Travel)

Grab a fellow explorer and set out on a great adventure! Journey into the Nth Queensland Outback and be mesmerised by the seamlessly endless landscapes that trace along the horizon. Spend days uncovering strong pioneering history, fossil-rich lands and the industrious communities that call this remarkable place home!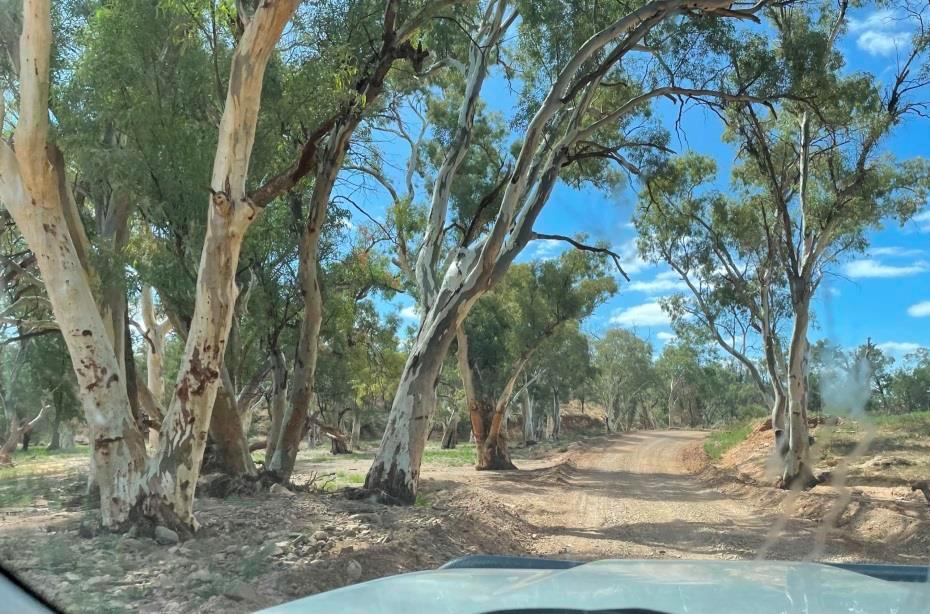 12 Day Flinders Rangers Outback Experience| DEPARTS Sat 1st Oct 2022
(Hosted by O'Shannessy's Tours)

Jaw-dropping natural wonders, abundant wildlife and character-packed towns are just some of the things you will discover on this exciting adventure. Towering cliffs and deep craters border dusty red roads. You will feel like you are navigating the unexplored face of Mars. Be surrounded by ancient mountain ranges, spectacular gorges, sheltered creeks and outback wonders!